- FUN & ACADEMY WEEKS - only UNDER18 -
- from 23 JUNE to 21 JULY 2019 -
A CAMP FOR THE OUTDOORS SPORTS AND FUN ONLY, ENTIRELY RESERVED TO THE UNDER 18 BOYS AND GIRLS.
IT'S A SNOWBOARD AND OUTDOORS SPORTS CAMP, ENTIRELY RESERVED TO THE UNDER 18 BOYS AND GIRLS.
We have specific programs for all the snowboard levels (beginner to very advanced) with help of our pro riders, Manuel Pietropoli, Lollo Barbieri, Nicola Liviero, Alberto Maffei, Gianmarco Maiocco, Andrea Bergamaschi, Filippo Granata, Alessio Zanfei and many others.
It's an immersion therapy in the sports world.
You will find young people of your same age looking to share new experiences, always tutored by professionals of various sectors.
The snowboard camp will be divided by skill, age, goals and passions. Each group will be coached by a snowboard instructor with a maximum of 5 students per teacher. The levels will go from the super entry-level to the highest of the advanced levels.
The afternoon camp will give you the opportunity to improve athletic skills, balance and awareness as well as giving notions about the snowboard & skateboard world.
Pro snowboarders and skateboarders will live with you all week long, following you on the ski slopes and during the lessons in the daytime.
The official testing center featured by Bern Helmet and Funky, Capita, DC and Union bindings will allow you to test for free all the news on the market and our laboratory totally dedicated to snowboard maintenance will help you to go faster than anyone!
Some shots of the lessons are daily taken in order to benefit from additional adjustment trainings.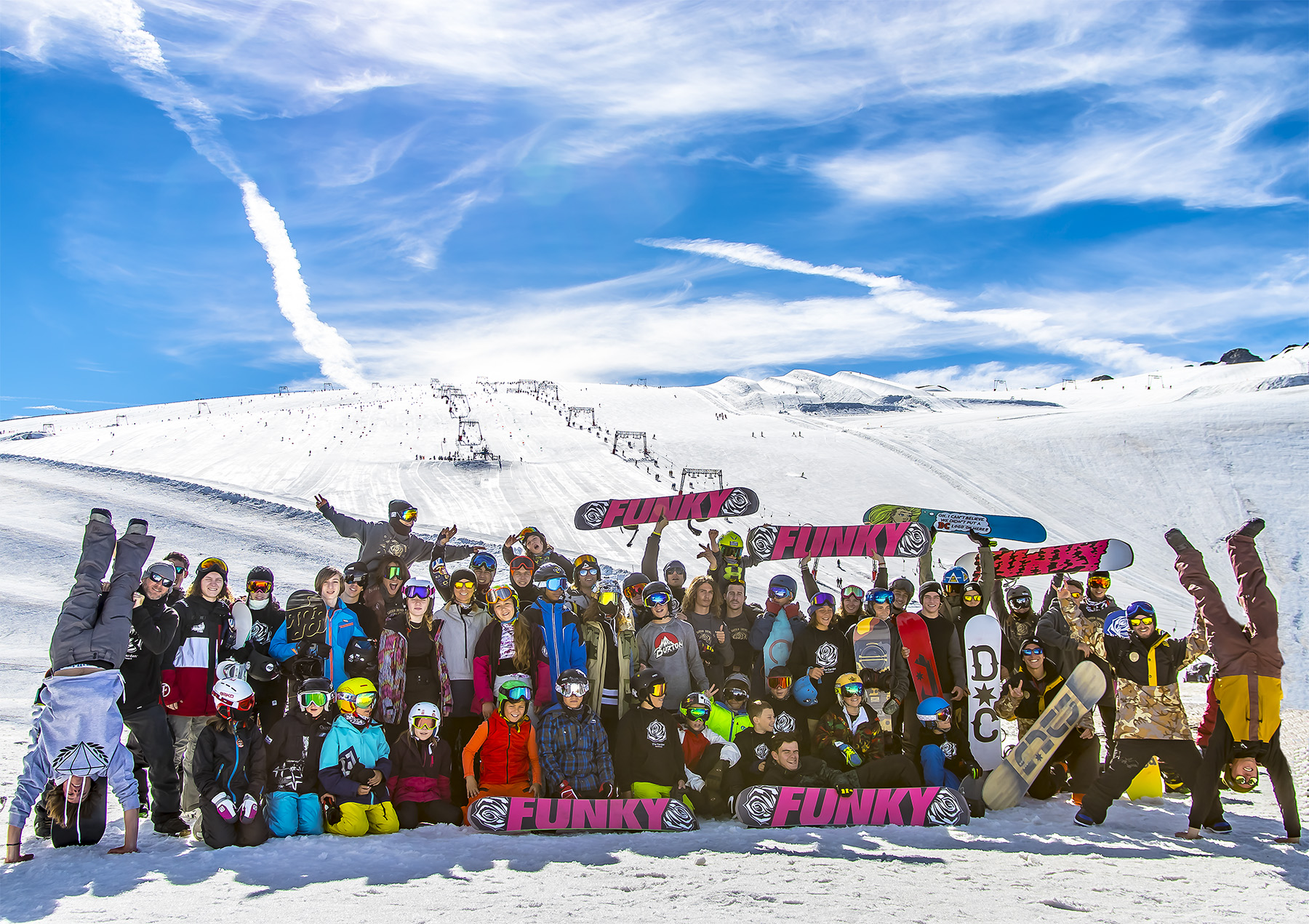 Les Deux Alpes is the summer European capital of outdoor fun: it boasts the largest glacier in Europe, with more than 40 skiable kilometers and a huge Snowpark with 2 halfpipes, a wide jibbing area and a jumps sequence for all levels.
It also boasts long downhill slopes of multiple difficulty levels, tennis and beach volley courts, soccer fields, 2 large heated pools, the pump track, the rock climbing, the golf practice area, archery , funbob , rafting and many other super fun activities.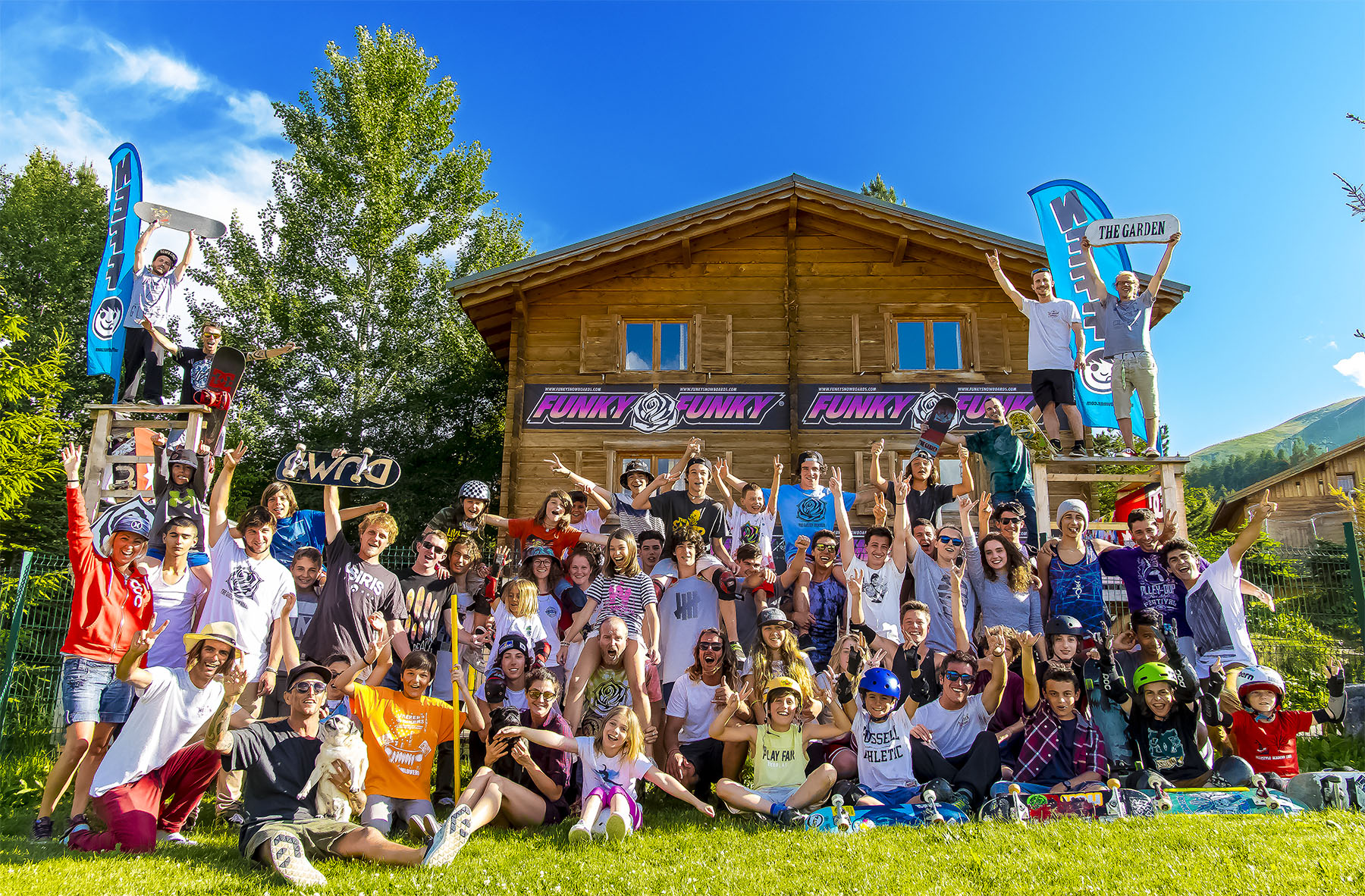 ACCOMODATION:
Everybody will stay in beautiful and very functional chalets: each room- both double or triple- has its own bathroom and the lounges are equipped with free and unlimited internet, TV and video games.
Also include: table tennis, table football, trampolines, balance board.
Available only for our guests: two hip connected skate ramps, one 1.10m high and 6.5m wide with two 1.30m extensions, the other 90cm high 3m wide; a small street area with its pro and slalom skateboards, trampoline, slack-line, box-training, balance-board, bmt-freestyle and many other fun.
WHAT TO PACK:
High protection sun cream, snowboard clothing, gloves, helmet, back protector, mask (better if mirrored), ski boots, snowboards, two pairs of sneakers, slippers, towels or bathrobe, bathing suit, bed sheets, duvet and pillowcase (single bed). The temperature in close proximity to the glacier is around 0°C, the one in town is 20-24 ° C daytime and in the evening it also goes down to 12°C.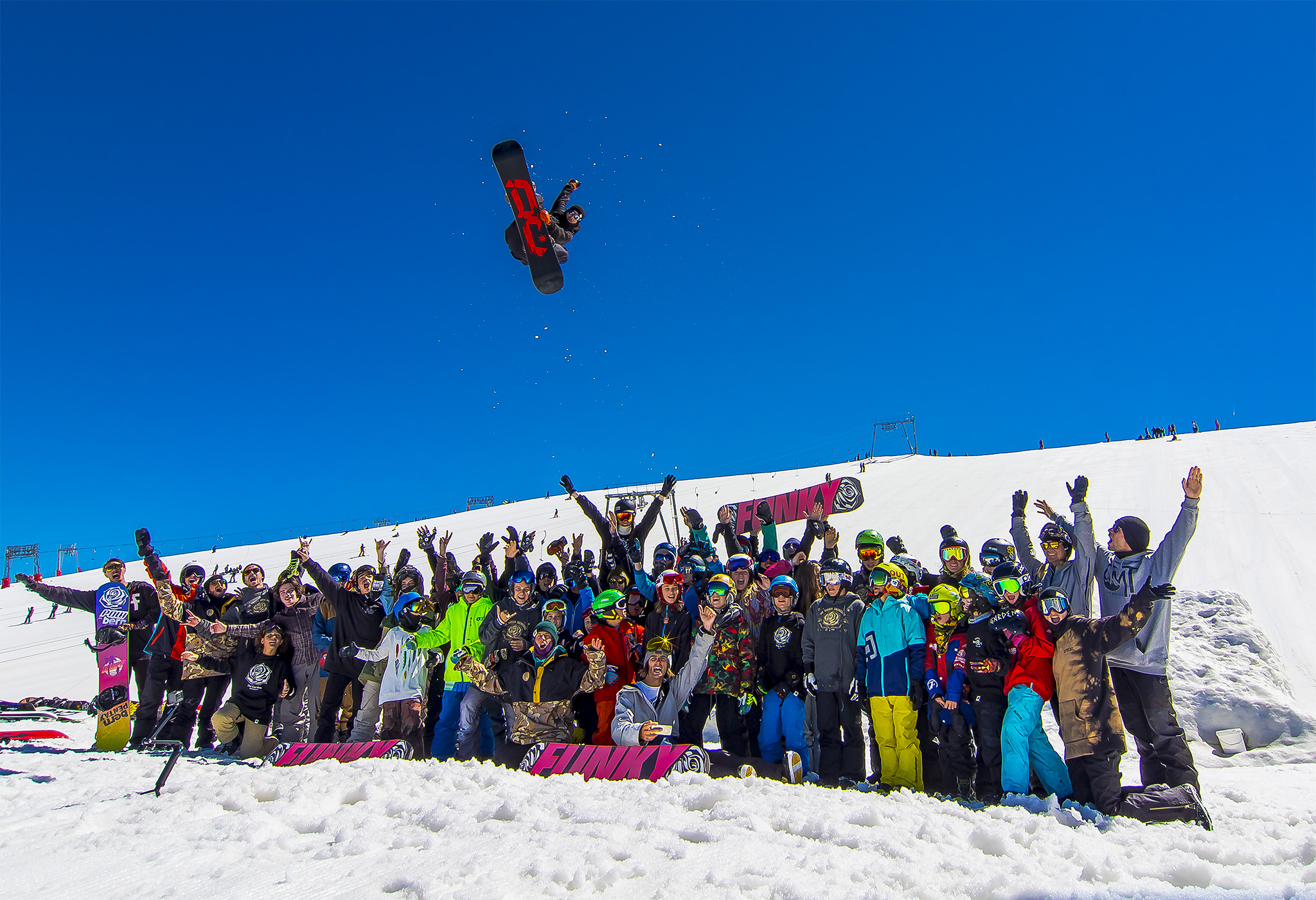 THE WHOLE PACKAGE INCLUDES:
The camp shirt, accommodation in private chalet, snowboard and skateboard camp included, full board with Mediterranean cooking, a snowboard teacher always there in all the activities, skipass for the period of stay, 4 hours of lesson in the glacier per day (a teacher for a maximum of 5 people), 2 hours of skate lesson and other afternoon activities, internet, practical tests. All this inclusive for each day of stay.
SUMMER 2019 NEWS:
Intensive and customized acrobatic courses with Filippo Granata.
This summer you will have the possibility to have your fully customized videos and photos!!
Let a professional video-maker film and photograph you during all the camp activities, thus getting your professional video in perfect Garden style!
Remember to book the service at the time of registration!
THE GARDEN


FUN WEEKS

from 23 june to 14 july 2019

THE GARDEN


ACADEMY WEEKS

from 7 july to 21 july 2019

The Fun Weeks are weeks of pure fun in the spirit of snowboarding and sports practiced in the open air. These weeks are dedicated to all boys and girls between 7 and 17 years with any level of snowboarding, including beginners!
Come to Les Deux Alpes, the paradise of sports, and you will live a unique experience with our instructors, our pro- riders and The Garden's staff, sharing new activities and new experiences with kids your age!

The Academy Weeks are weeks dedicated to all those boys and girls who want to intensely train and concretely improve the riding with coaches and their favorite pro-riders.
A medium level of riding is required to attend these weeks. They will be characterized by physical training, strengthening, coordination, acrobatics, in addition to coach riding every morning!

LEARN MORE
LEARN MORE